Resurfacing
Refinishing Night Serum
5% Lactic Acid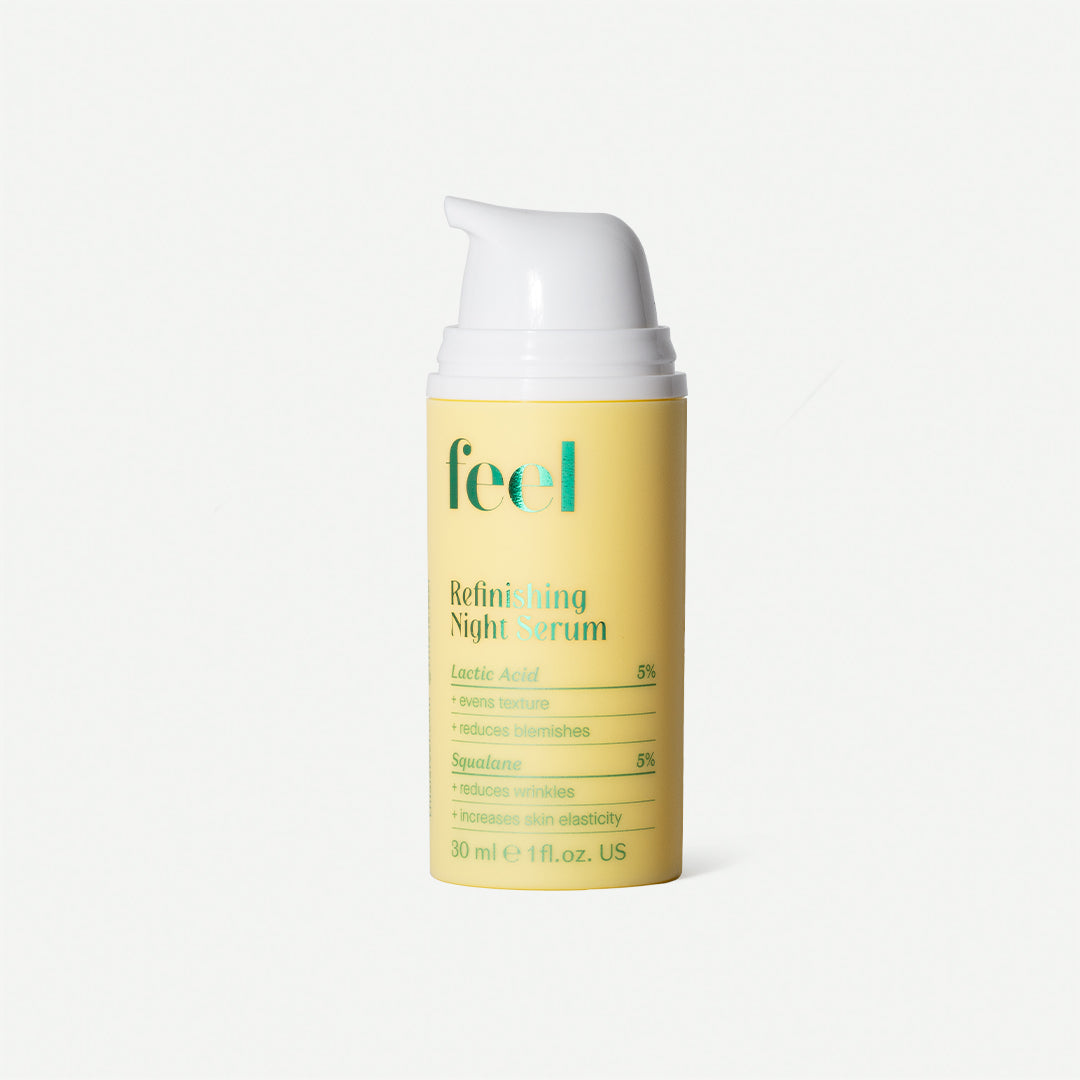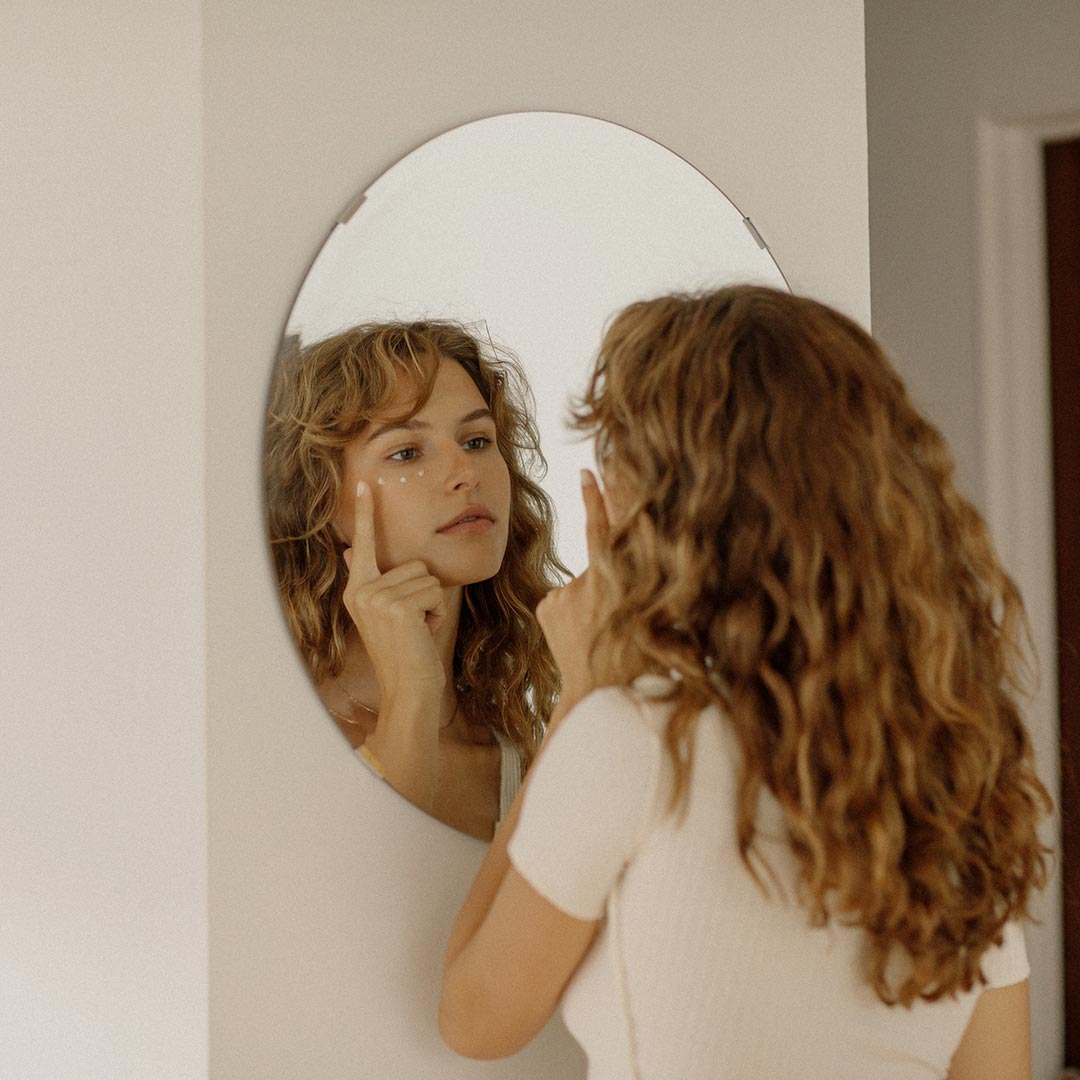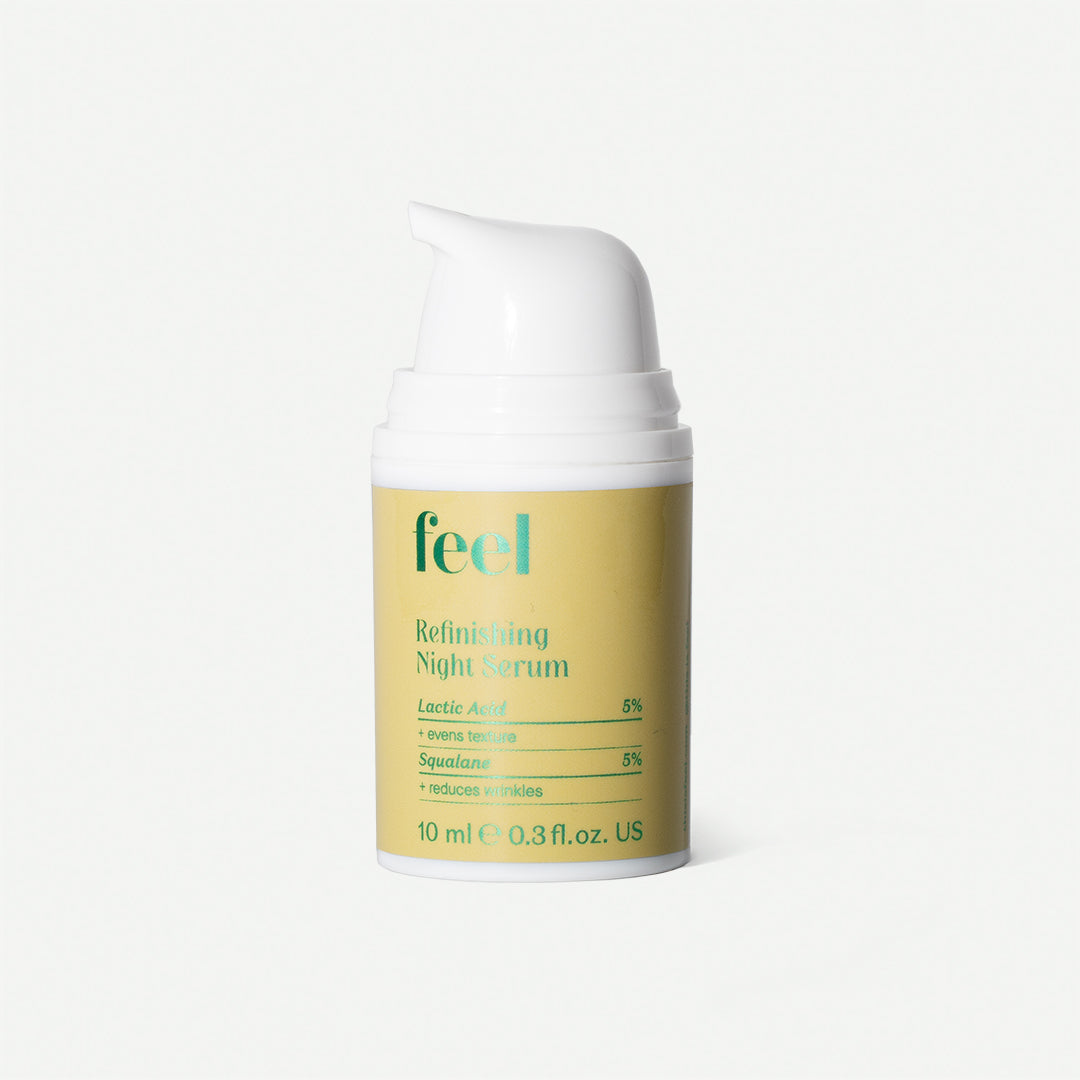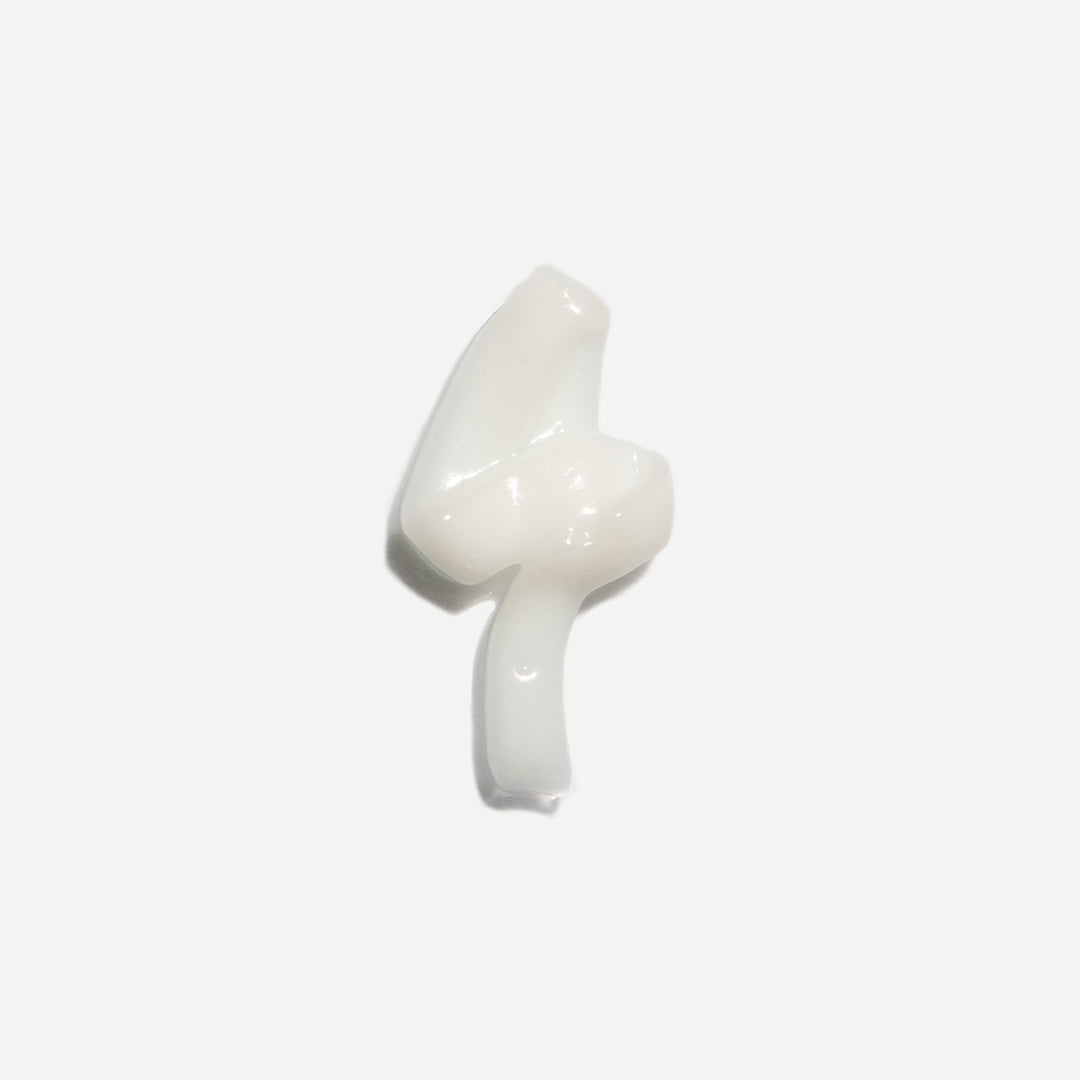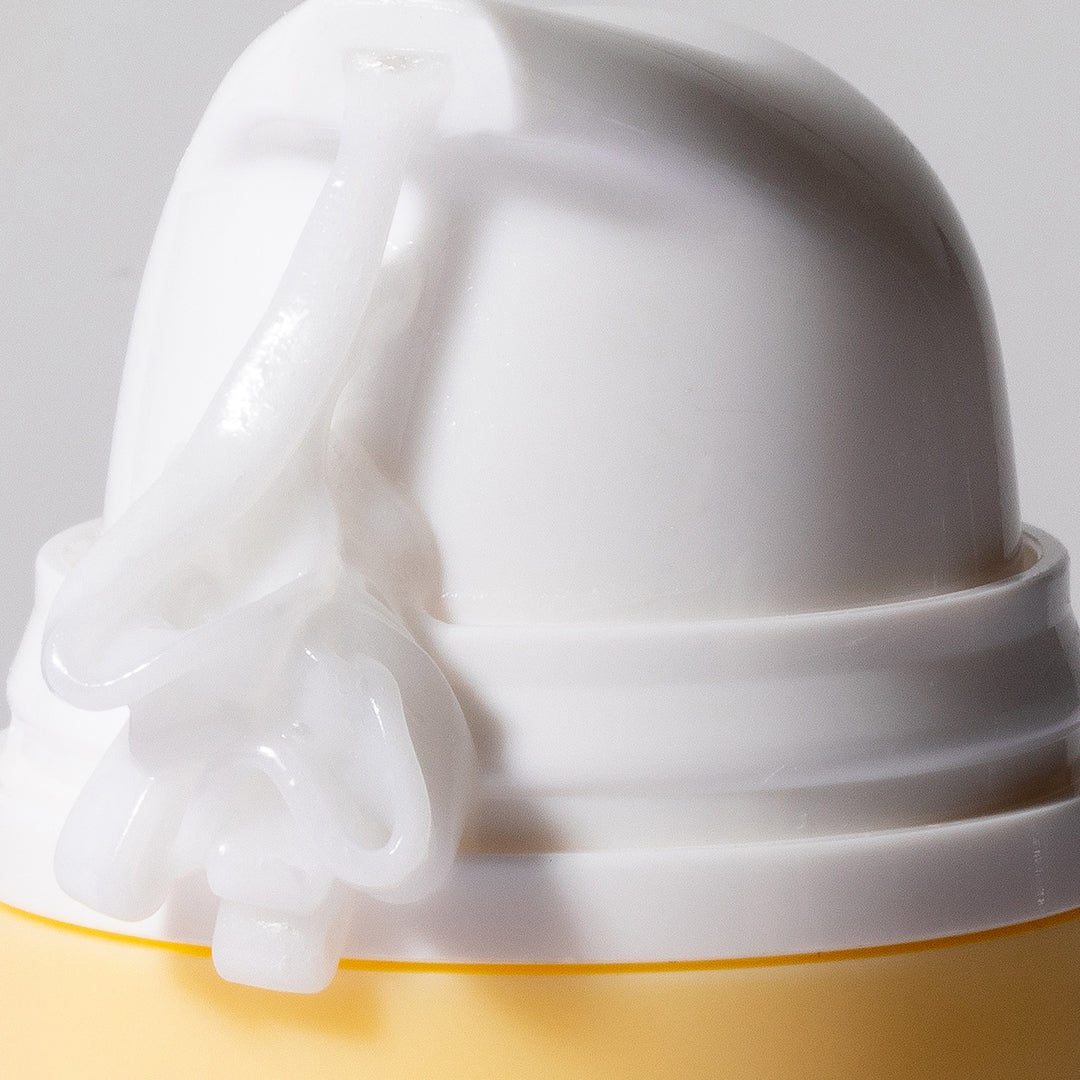 Resurfacing
Refinishing Night Serum
5% Lactic Acid
A serum that goes to work at night, evening out skin and reducing the appearance of blemishes.
Start skincare analysis
Free Shipping Over $50
100% Vegan + Cruelty Free
30 Day Free Returns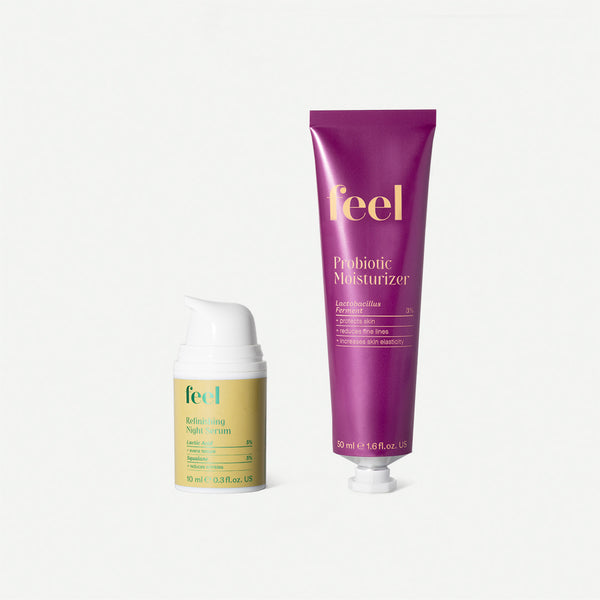 Find Your Routine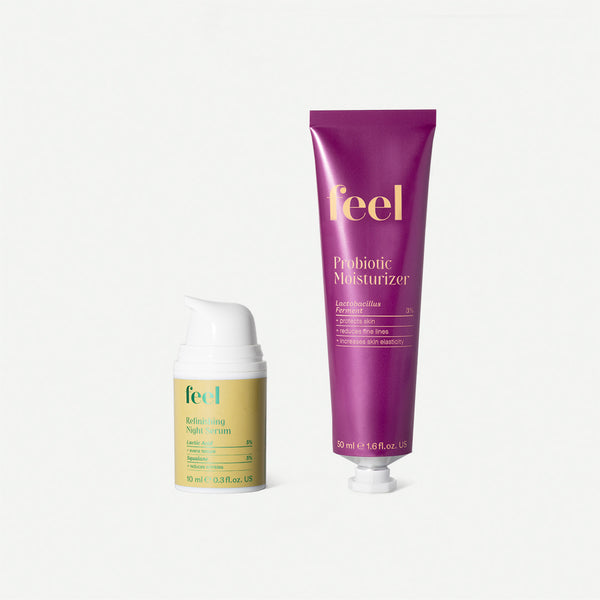 Anti-Wrinkle Duo
This duo is proven to reduce wrinkles and signs of aging, resulting in smoother and firmer skin.
$71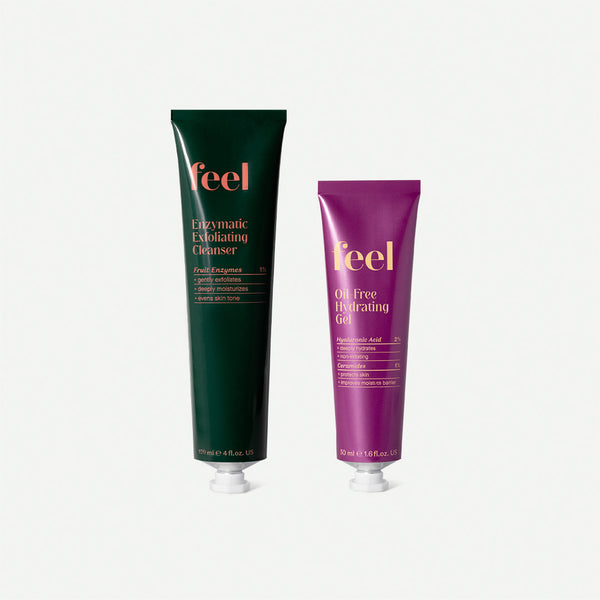 Oily Skin Duo
Combat oily skin without stripping skin of moisture, and thereby making things worse. This duo works to nourish skin while at the same time reducing oil production.
$62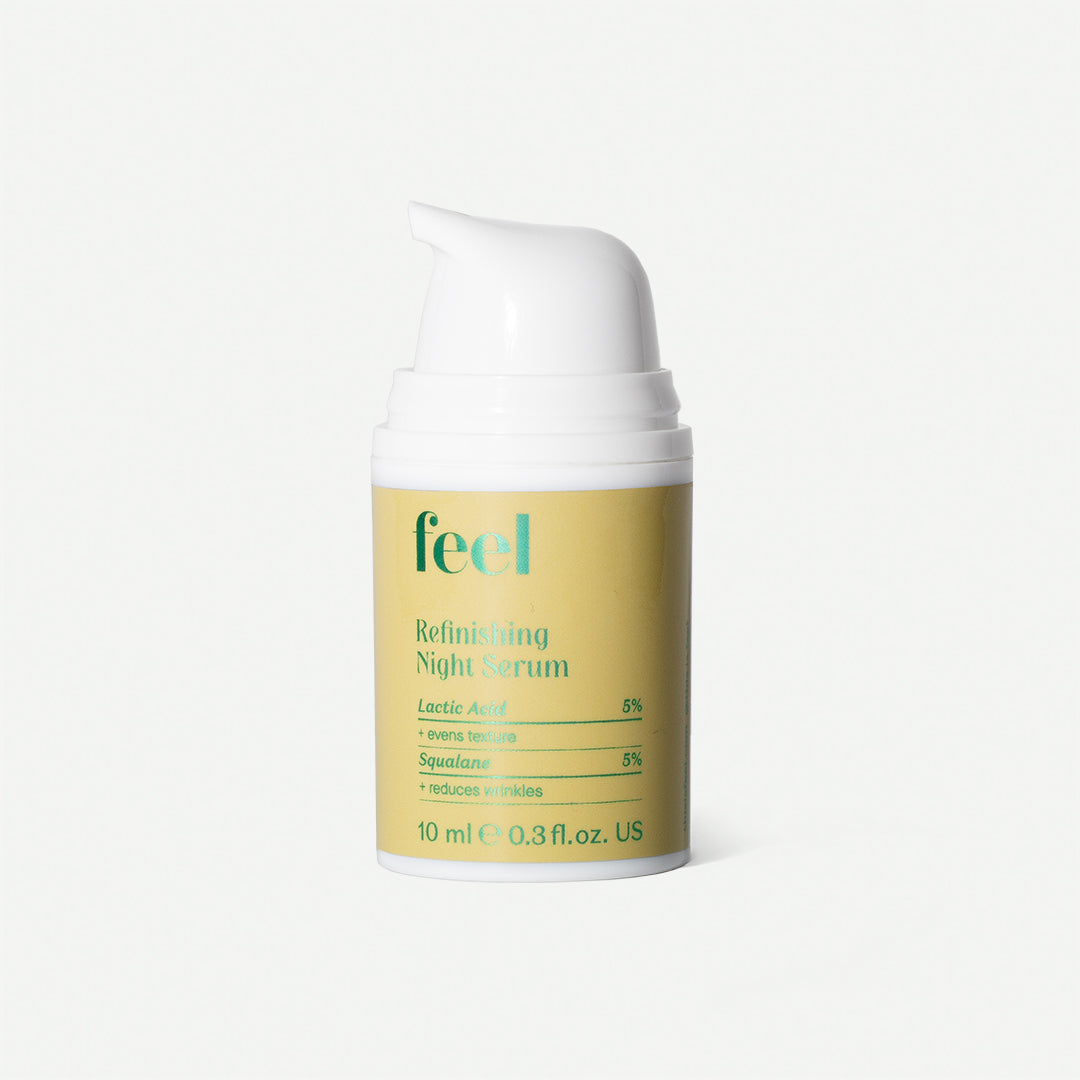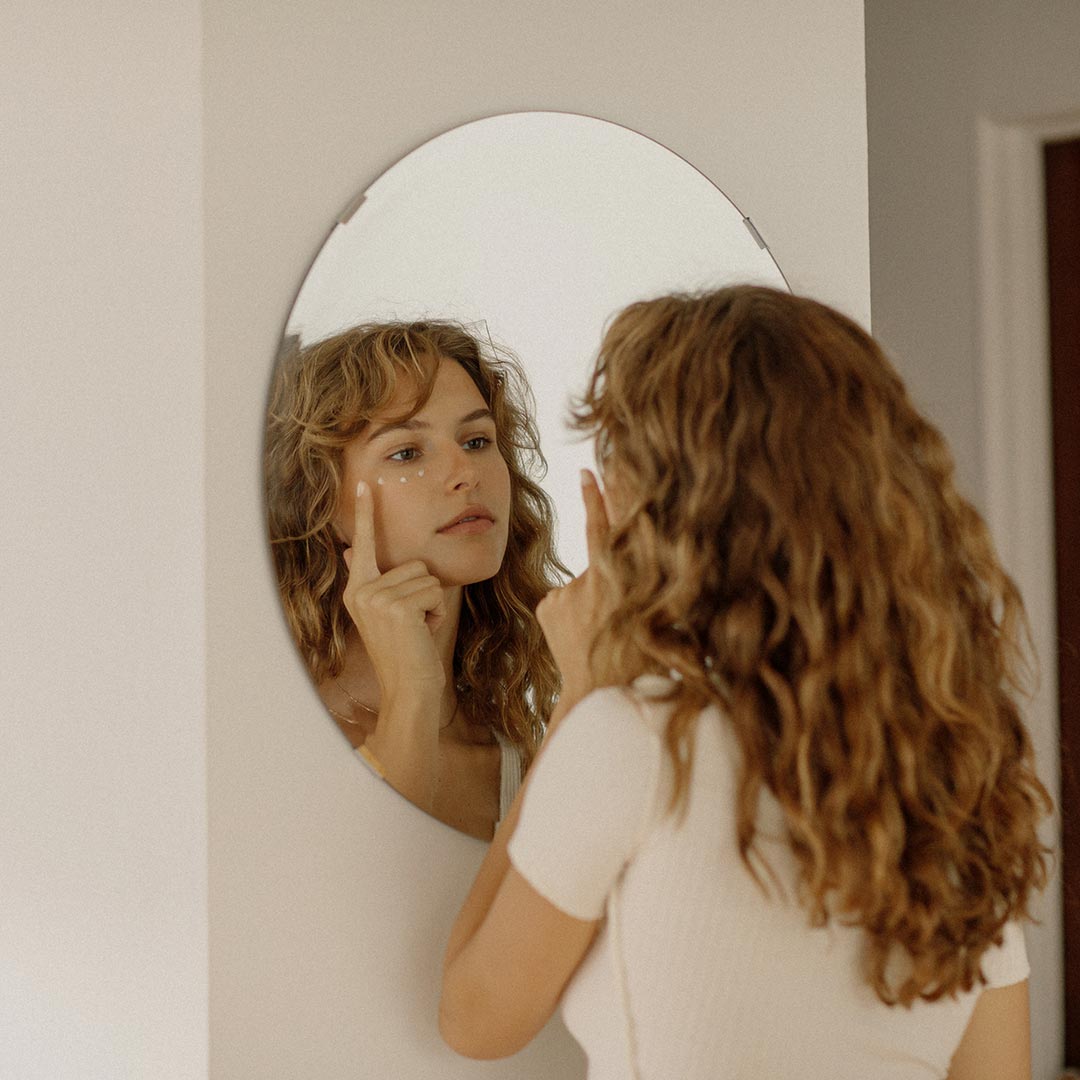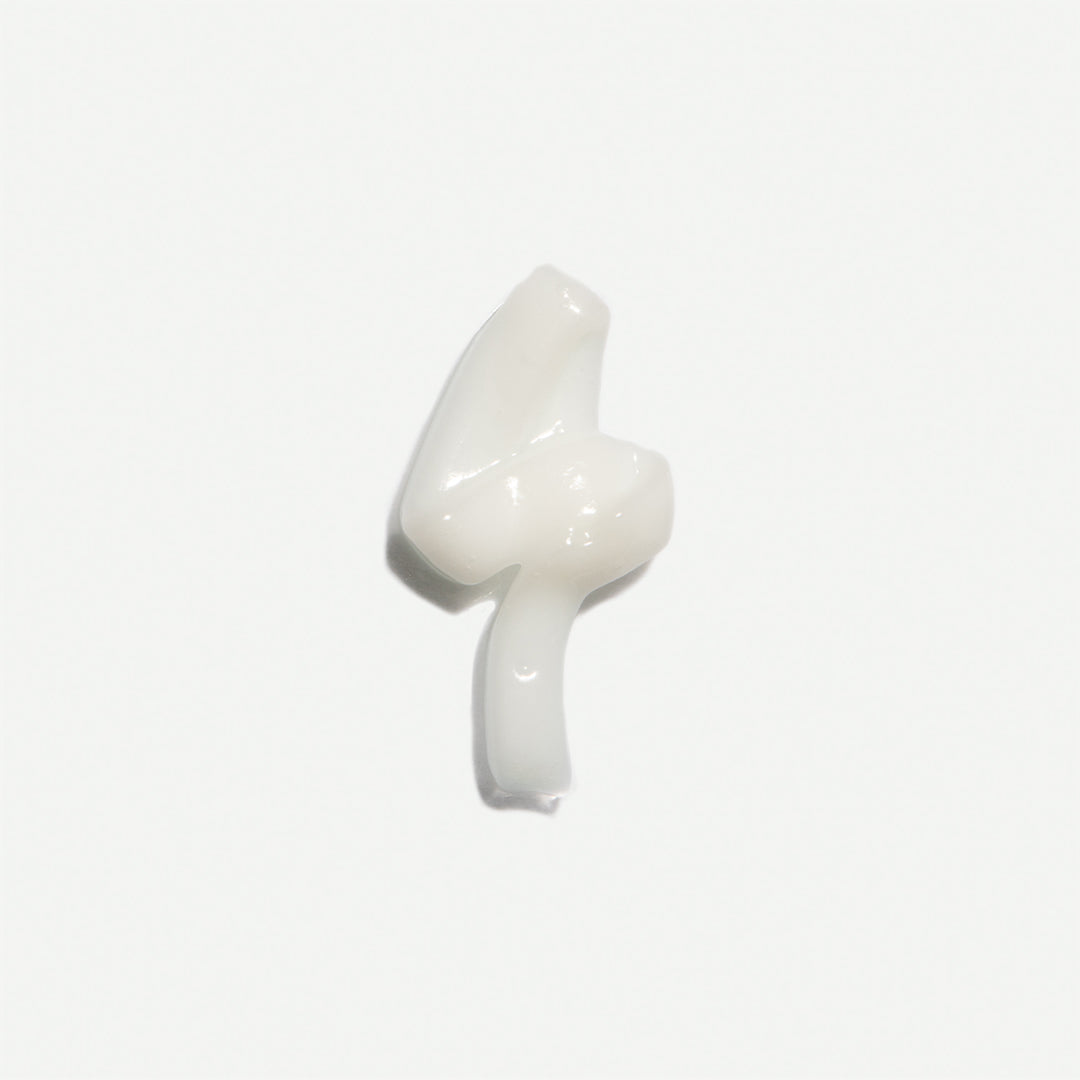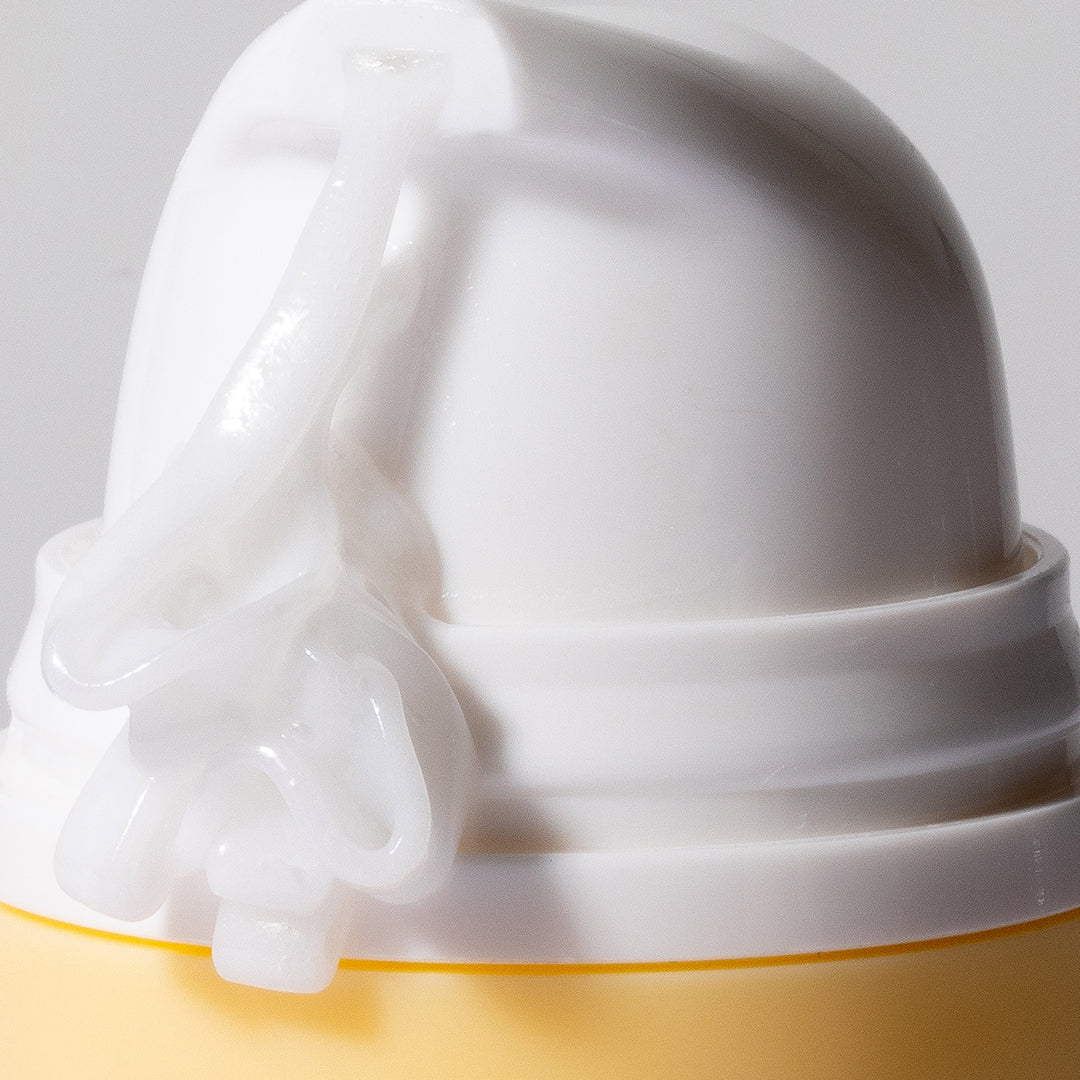 Get the right skincare for you. Vegan, Cruelty-Free, Clean.
Directions

To get the best out of your nighttime skincare routine, use this overnight serum last. It's powerful concentration of Lactic Acid serves to smooth skin with immediate effect. Often results will be noticeable after just 1 week. The skin smoothing properties of Lactic Acid are counterbalanced in this formulation with an equal dose of Squalane Oil that is naturally derived from sugarcane.
How To Use
Apply at night as the final step in your routine, before going to bed.
About This product
This product is ideal for skin-types prone to unevenness or blemishes.
Packaging
Airless pump made from 30% Post-Consumer Recycled Plastic (soon to be 100%). This packaging system was chosen in order to optimally dispense the product.
When to use
Usage Guidelines
Gradually introduce this Serum into your routine, starting with 1-2 days per week and gradually increasing usage to suit your skin type.
5% Lactic Acid

This serum has a two-fold effect: Lactic Acid gently refinishes skin's texture by removing blemishes or damaged skin cells and accelerating skin turnover, while 5% sugar-derived Squalane deeply nourishes newly smoothed skin.
Active Ingredient
Lactic Acid is a gentle form of AHA that evens skin texture, reduces the appearance of blemishes and fades dark spots with long-term application. It can significantly reduce the appearance of fine lines and result in a significantly brighter, more even complexion. Lactic Acid should not burn or sting on most sensitive skin types, unlike some other acids.
Full Ingredient List
Water, Butylene Glycol, Lactic Acid, Squalane, Caprylic/Capric Triglyceride, Glycerin, Cetearyl Olivate, Sorbitan Olivate, Propanediol, Cetearyl Alcohol, Tapioca Starch, Niacinamide, Phenoxyethanol, Polyacrylate Crosspolymer-6, Sodium Hydroxide, Allantoin, Xanthan Gum, Ethylhexylglycerin, Chondrus Crispus Extract, Sodium Hyaluronate