Serum
Blemish Repair Overnight Treatment
2% Dioic Acid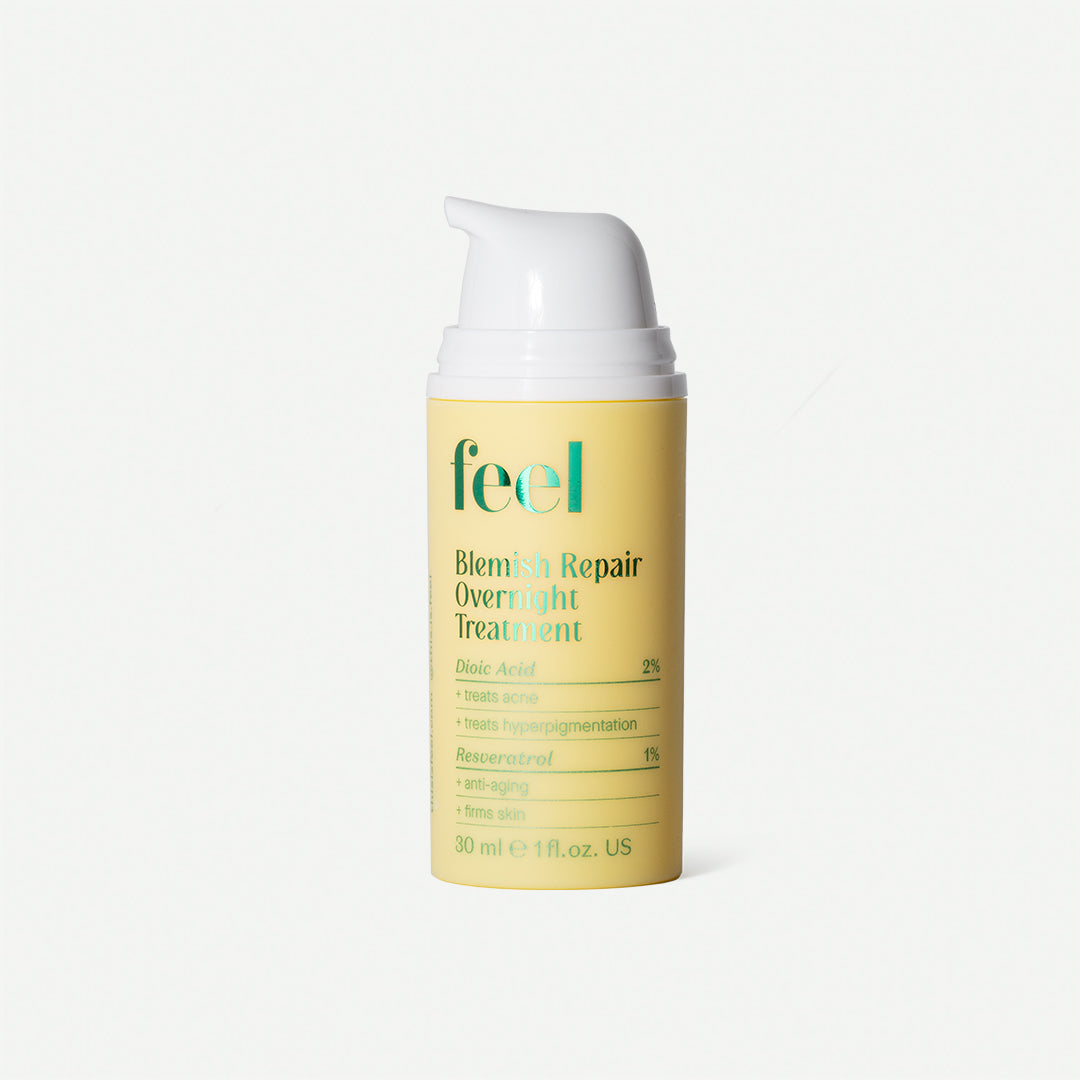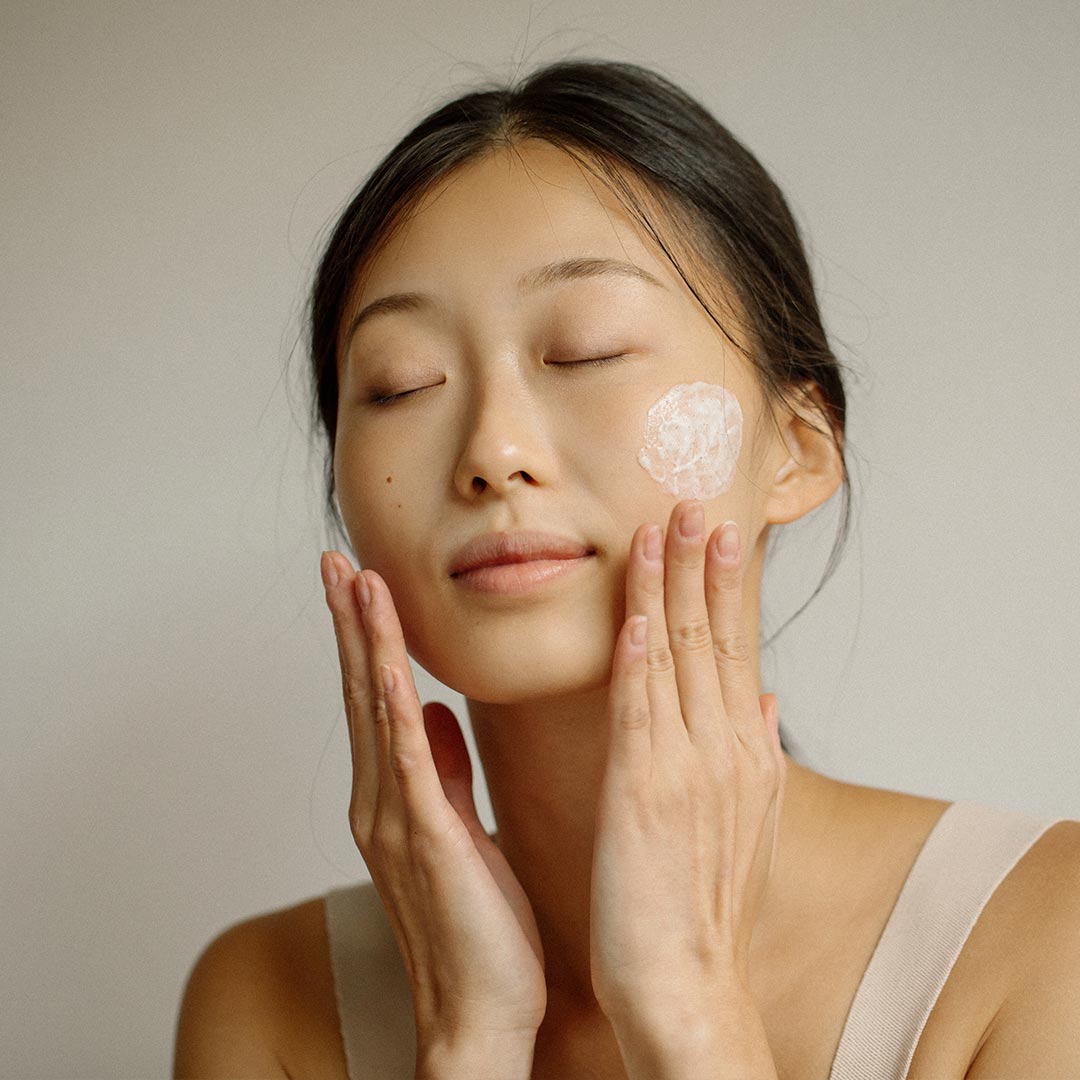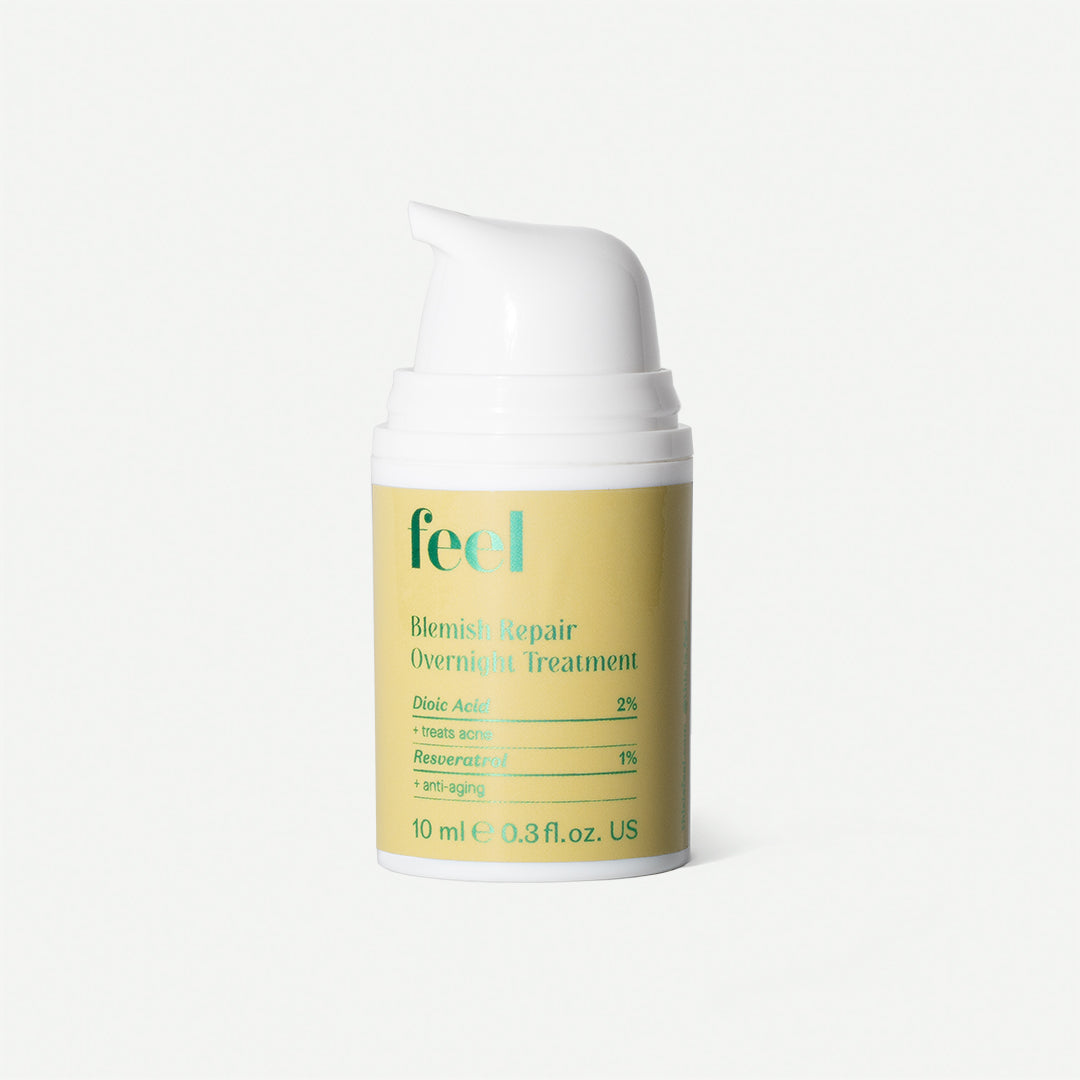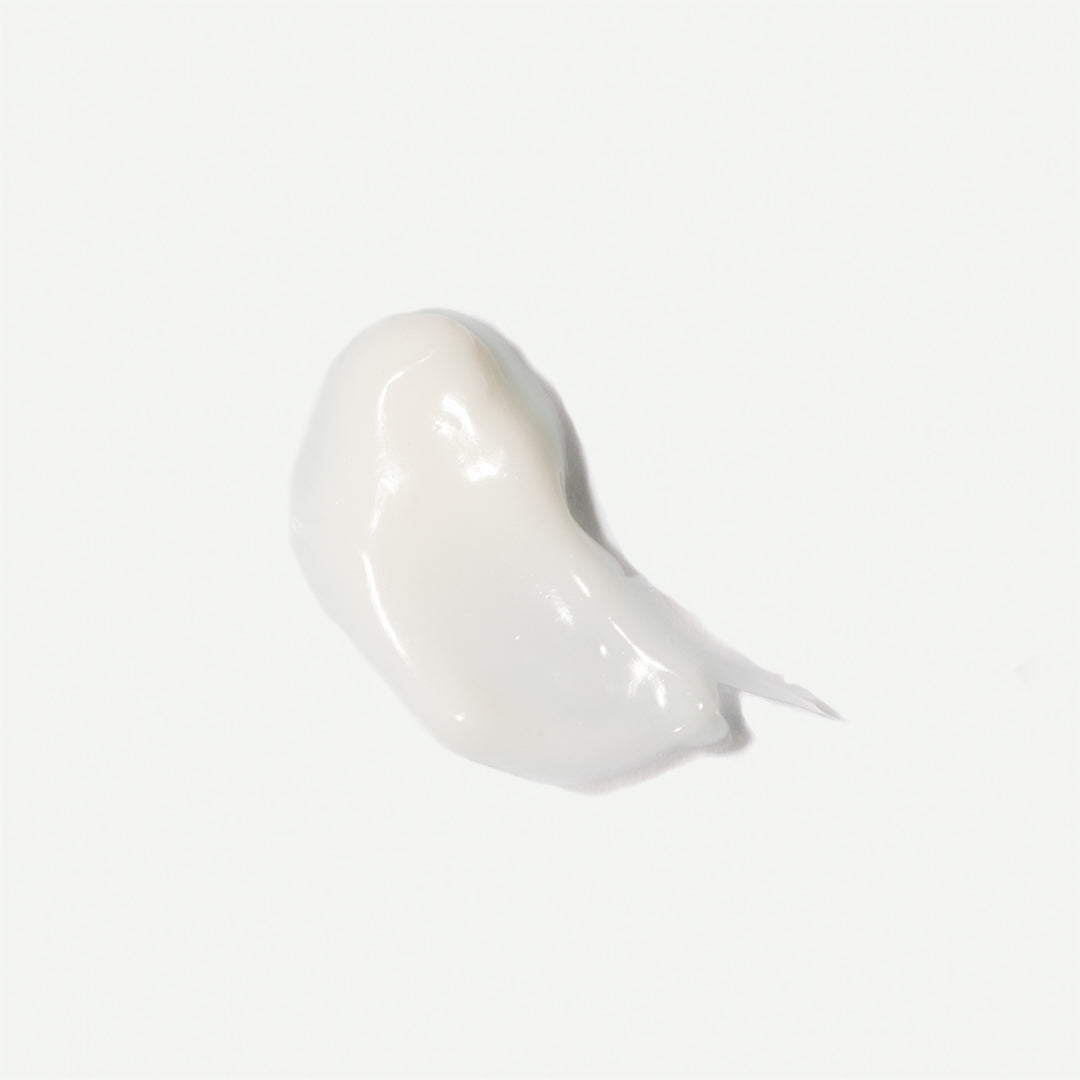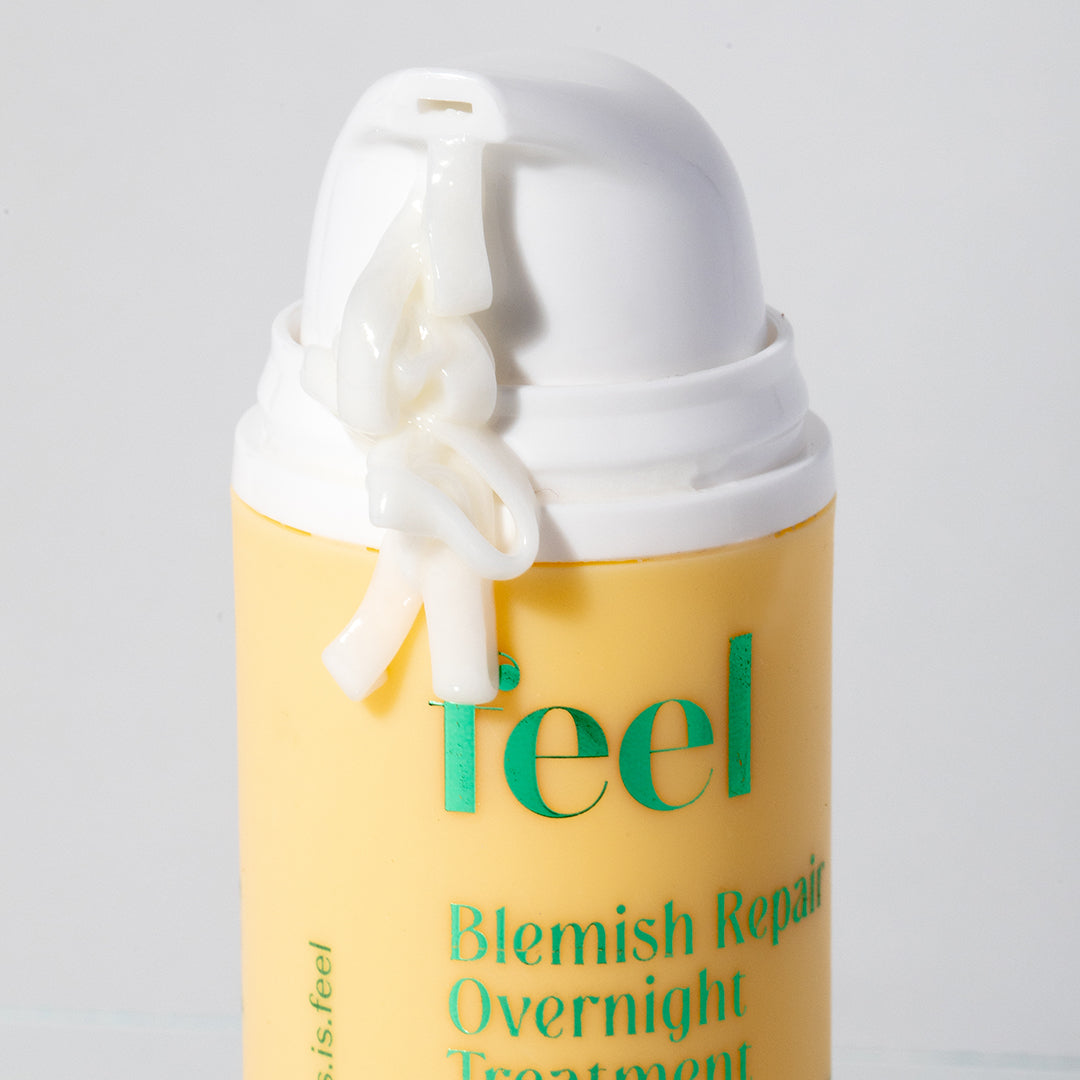 Serum
Blemish Repair Overnight Treatment
2% Dioic Acid
An overnight treatment designed specifically to address blemished skin.
Start skincare analysis
Free Shipping Over $50
100% Vegan + Cruelty Free
30 Day Free Returns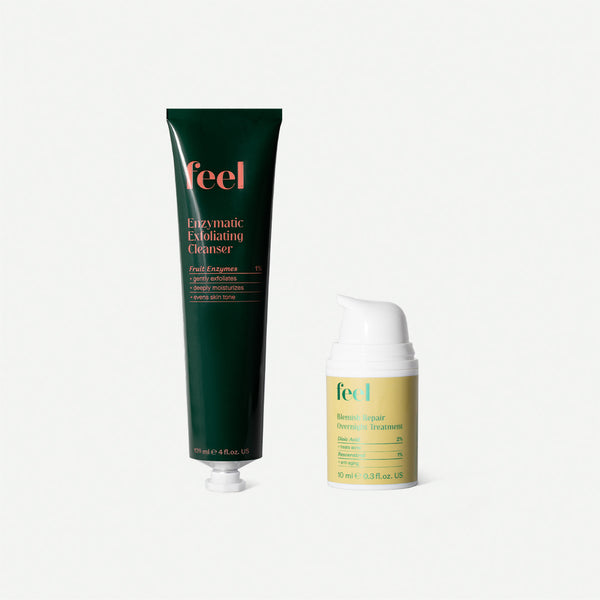 Find Your Routine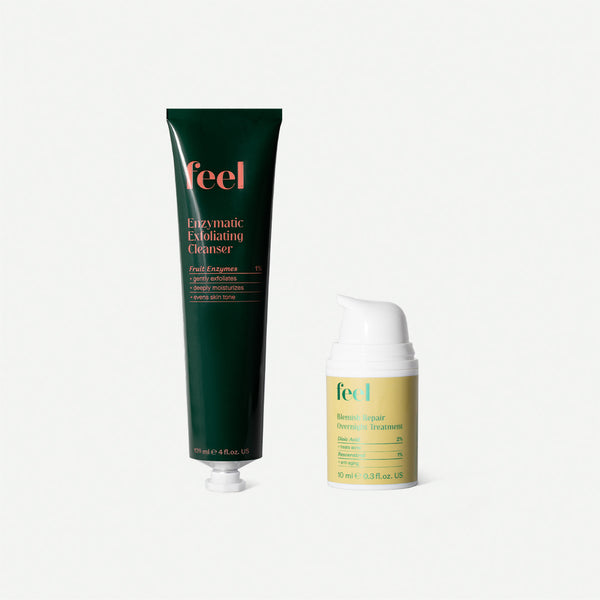 Acne Duo
Two products with incredible acne-fighting properties to help rejuvenate your skin.
$50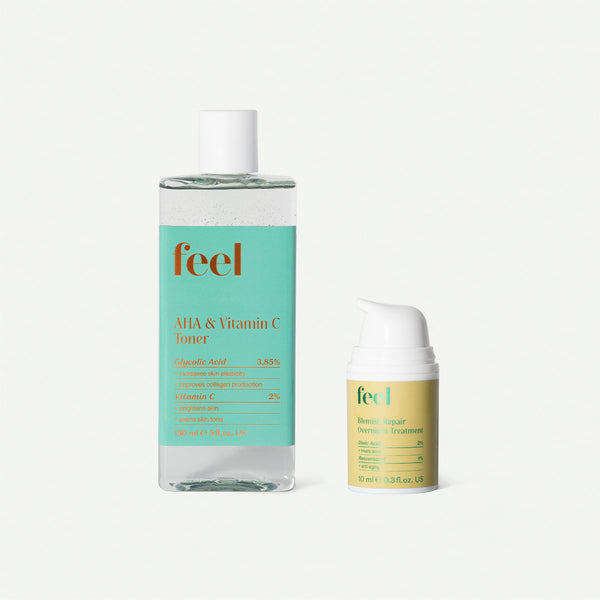 Pore Reducing Duo
This duo reduces pore size with targeted active ingredients, while exfoliating and rejuvenating skin.
$64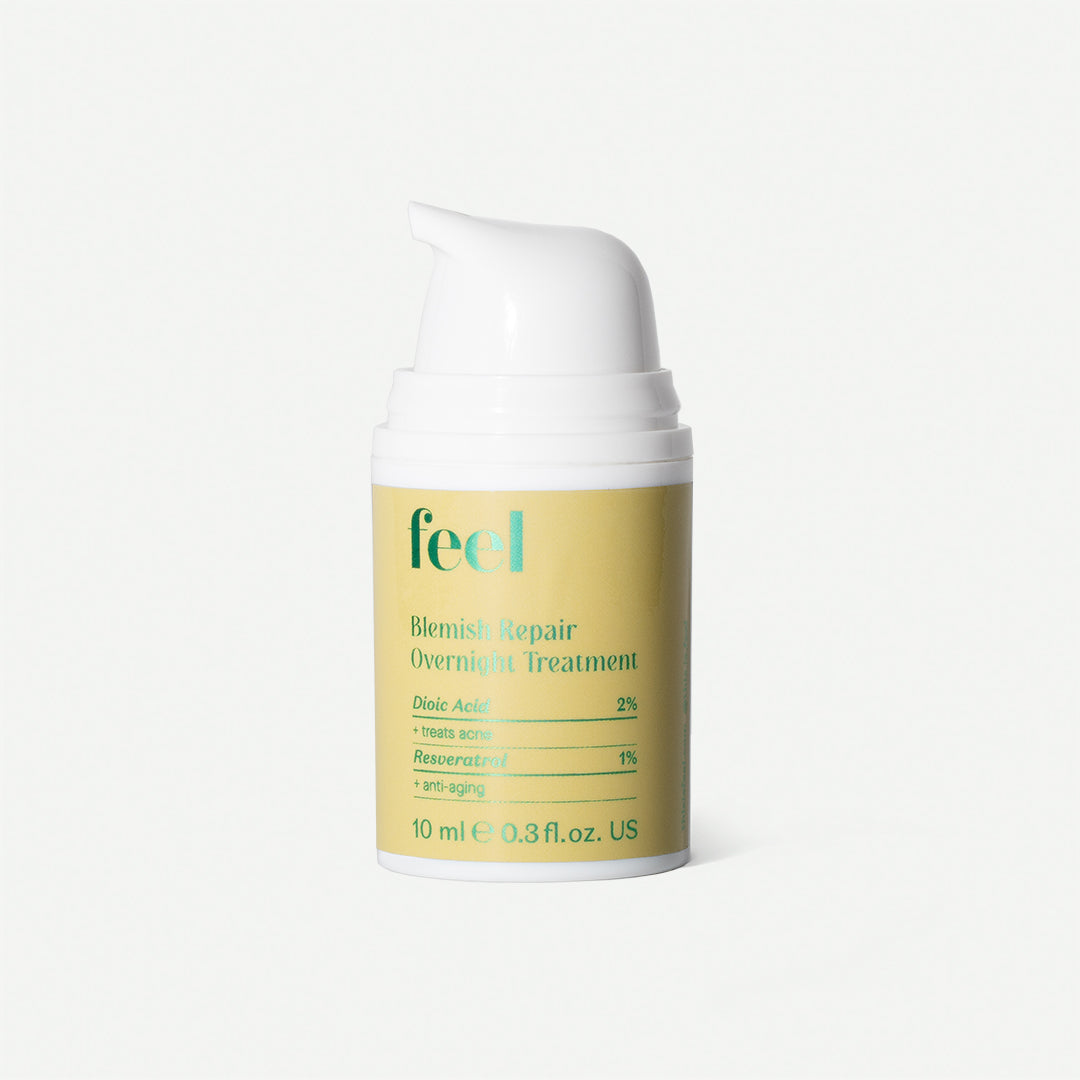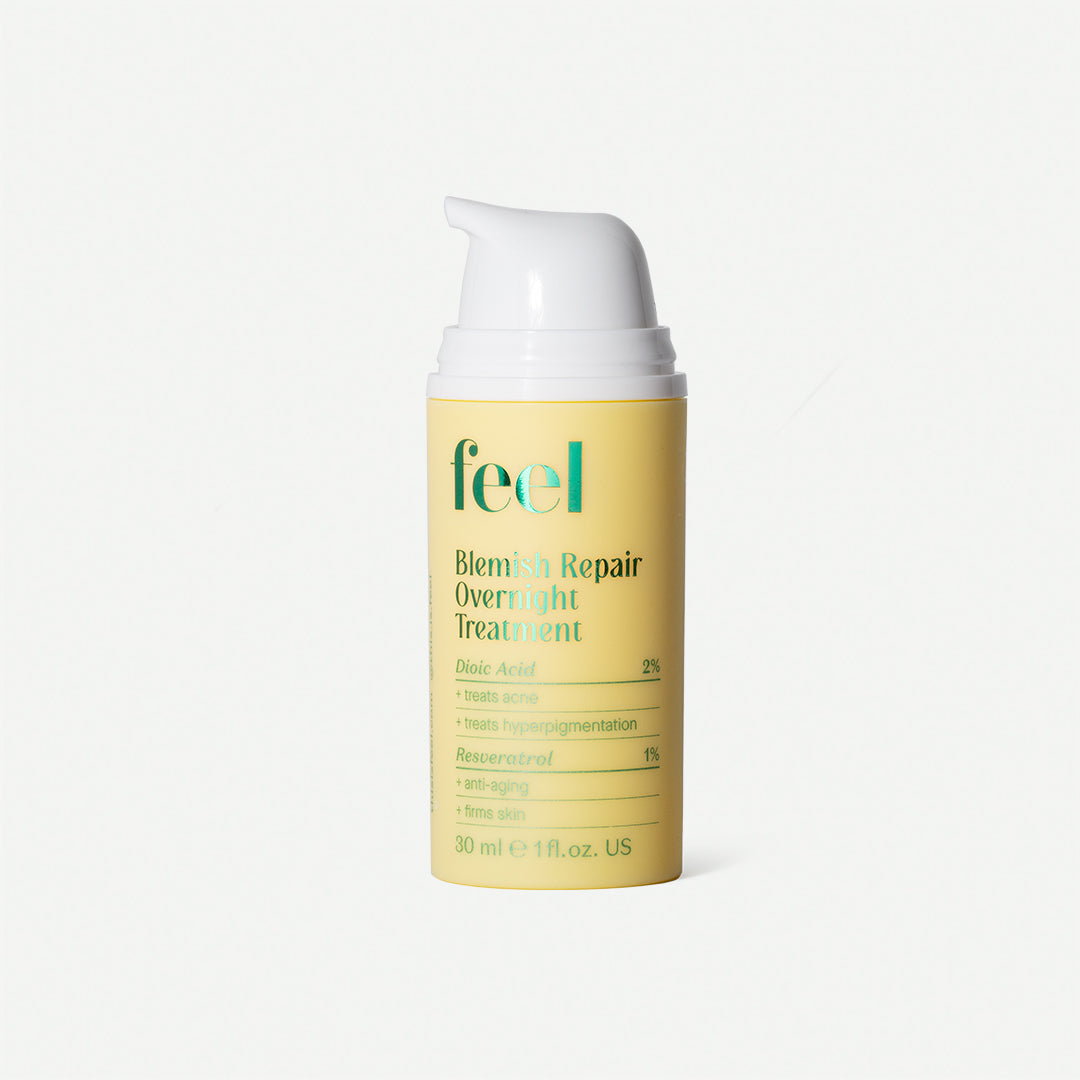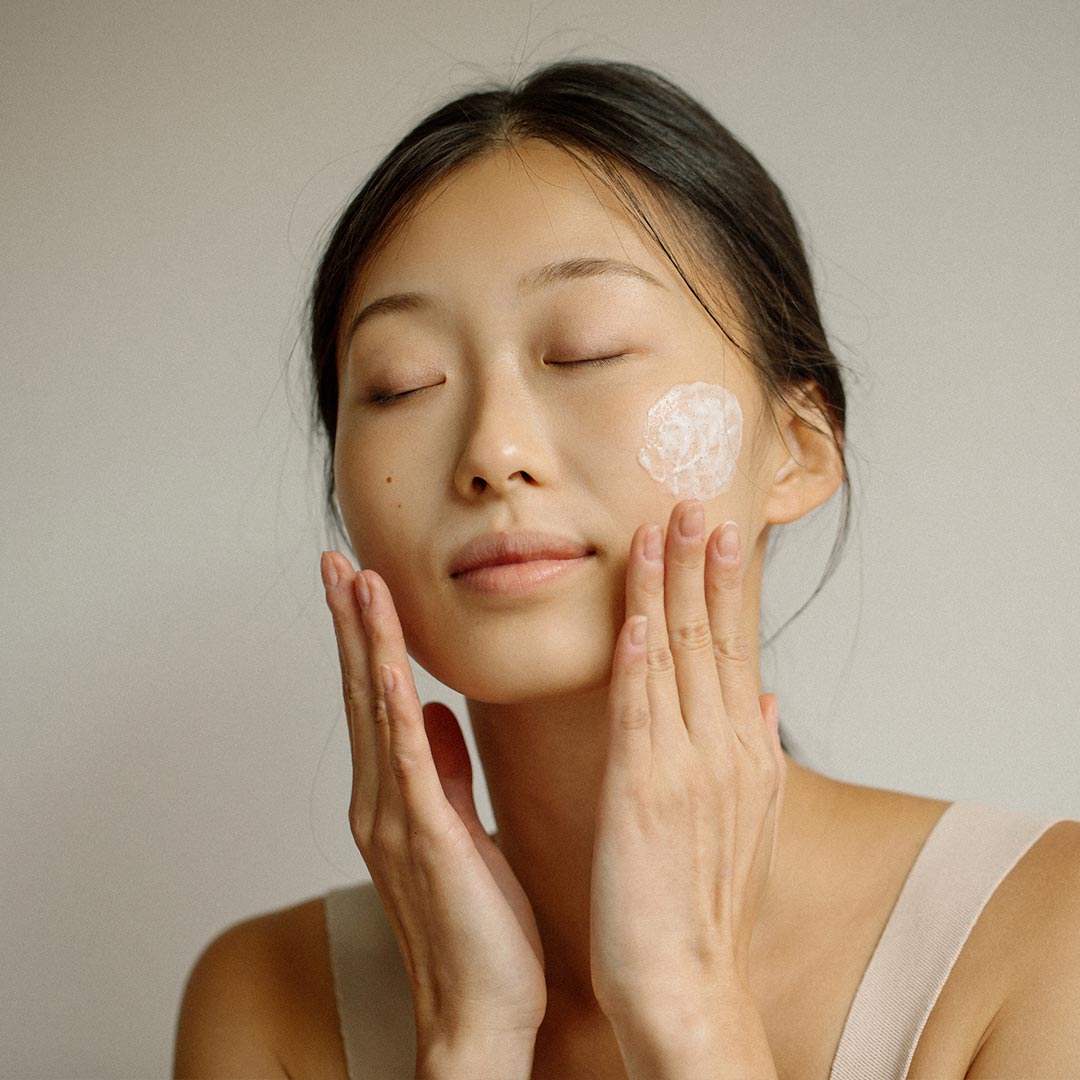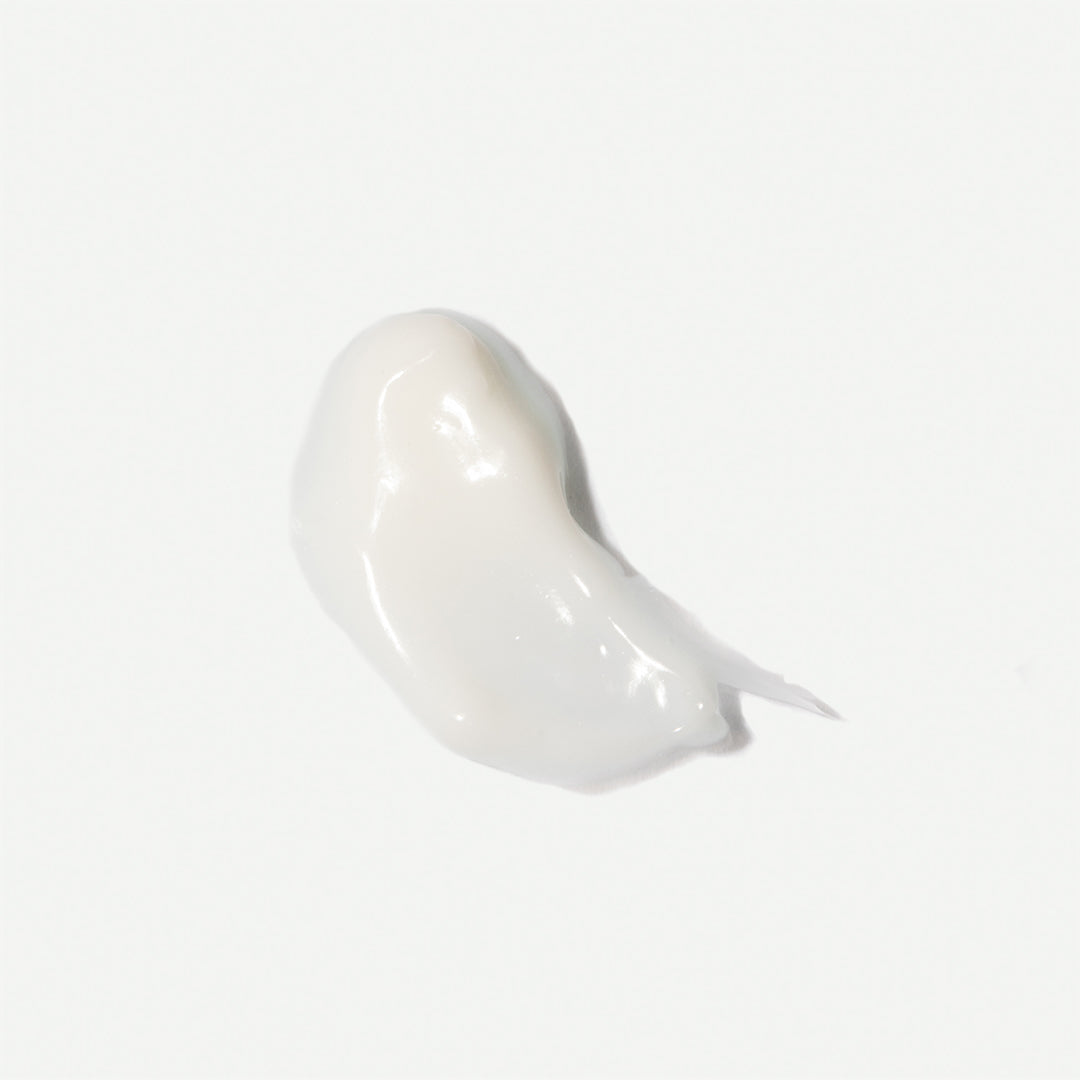 Get the right skincare for you. Vegan, Cruelty-Free, Clean.
Directions

This serum is specifically designed for those who are unfortunate enough to suffer from regularly blemished or imperfect skin. Either before a breakout, or during one, this treatment is effective at helping skin rebuild quickly. Use this treatment in concert with a full skincare routine for best effectiveness.
How To Use
Apply at night as the final step in your routine, before going to bed.
About This product
This product noticeably reduces the appearance of breakouts and blemishes.
Packaging
Airless pump made from 30% Post-Consumer Recycled Plastic (soon to be 100%). This packaging system was chosen in order to optimally dispense the product.
When to use
Usage Guidelines
For sensitive skin, try gradually integrating this product into your routine, due to potency.
2% Dioic Acid

Our most powerful blemish-fighting serum, this overnight formulation combines 2% Dioic Acid, 1% Resveratrol and 3% Niacinamide. These active ingredients are key in eliminating blemishes or breakouts that are hormonal or stress-related, and revealing an even skin tone and brighter complexion. Overnight effects for noticeable results in the morning.
Active Ingredient
Dioic Acid actively reduces the presence and effect of acne and blemish-related bacteria. It is considered more gentle than other acne treatments such as Salicylic Acid, and is tremendously effective against hyperpigmentation and stubborn brown spots.
Full Ingredient List
Water, C12-C15 Alkyl Benzoate, Propylene Glycol, Cetearyl Alcohol, Dimethicone, Ethylhexyl Olivate, Caprylic/Capric Triglyceride, Niacinamide, Hydrogenated Vegetable Glycerides, Dodecadienoic Acid (Dioic), Glycerin, Cetearyl Glucoside, Resveratrol, Polyacrylate Crosspolymer-6, Phenoxyethanol, Caprylyl Glycol, Xanthan Gum, Ethylhexylglycerin, Squalane, Hexylene Glycol, Disodium EDTA, Sclerotium Gum, Lecithin, Pullulan, Aloe Barbadensis (Aloe Vera) Leaf Juice, Sodium Metabisulfite