Skin Brightening
Daily Brightening Serum
1% Retinol + 5% Vitamin C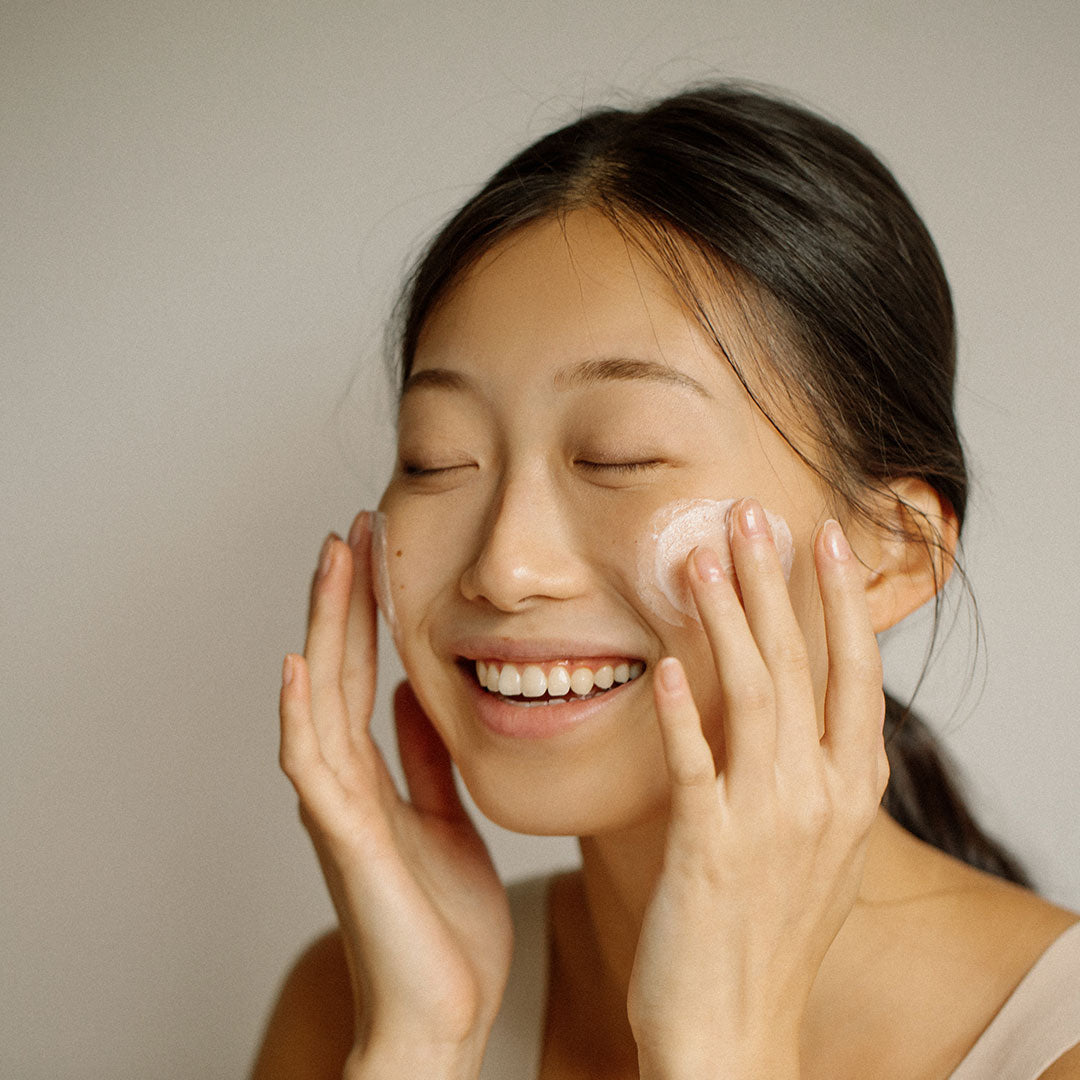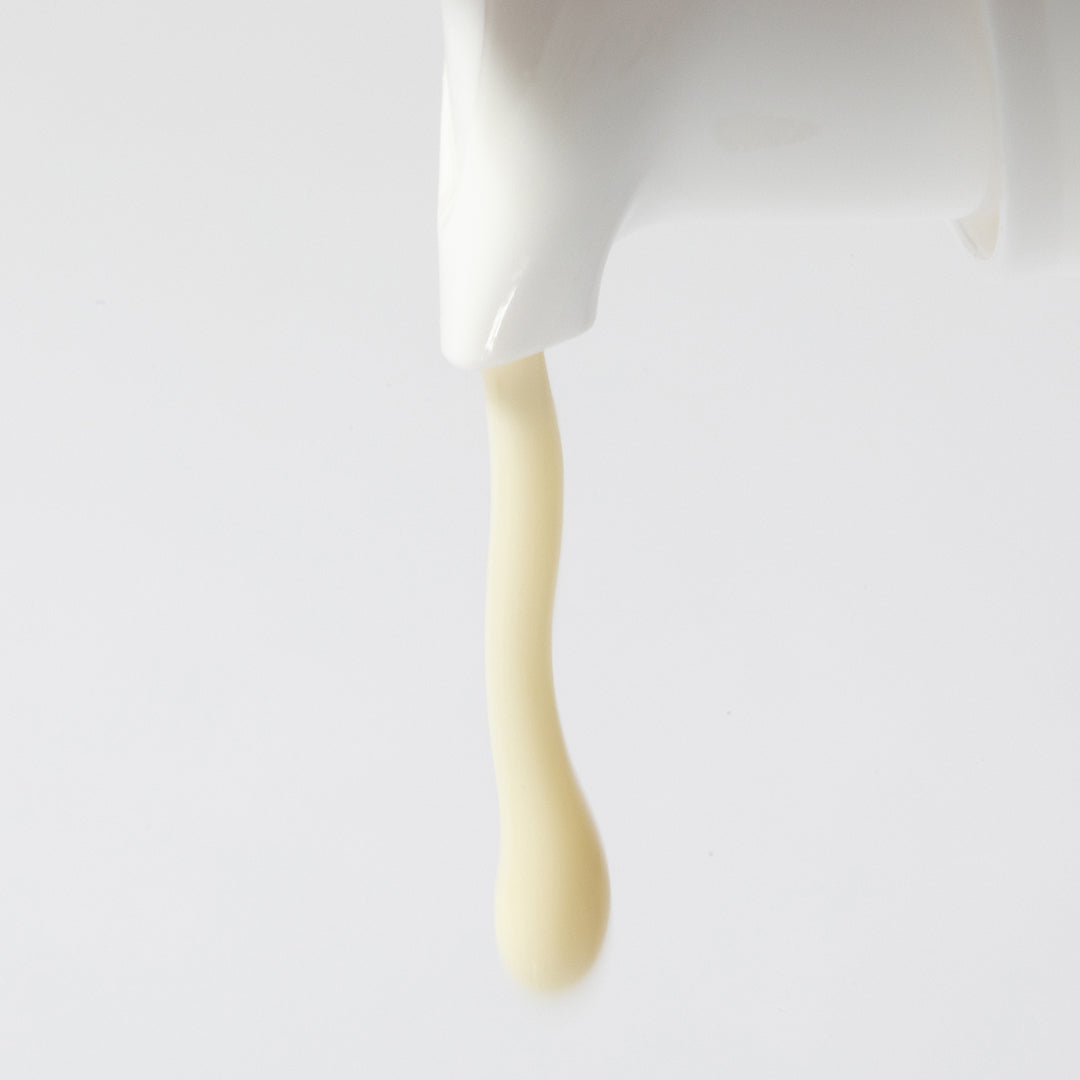 Skin Brightening
Daily Brightening Serum
1% Retinol + 5% Vitamin C
A powerful brightening serum designed to be used in the evening.
Start skincare analysis
Free Shipping Over $50
100% Vegan + Cruelty Free
30 Day Free Returns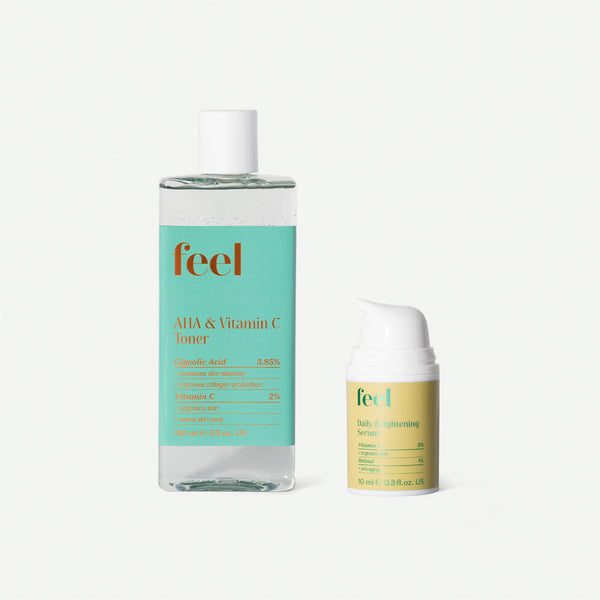 Find Your Routine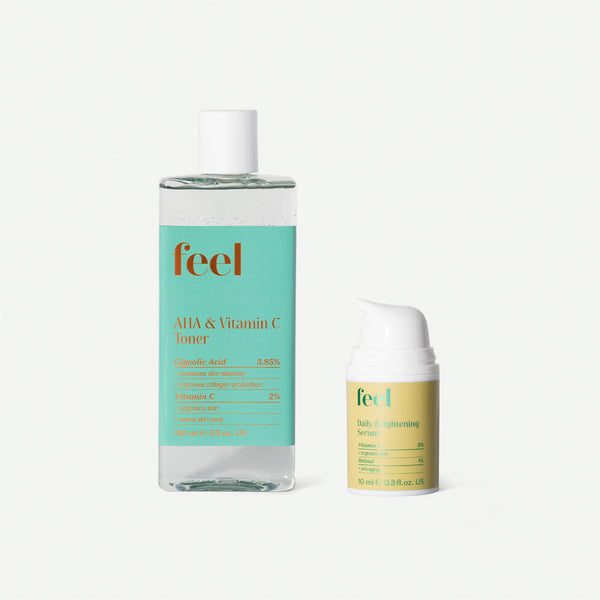 Brightening Duo
Both of these products contain Vitamin C in non-oxidative forms. A double-dose of brightening for your skin.
$72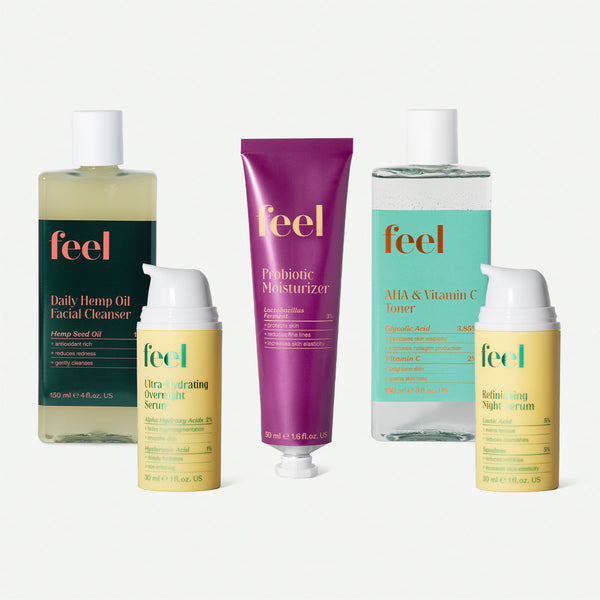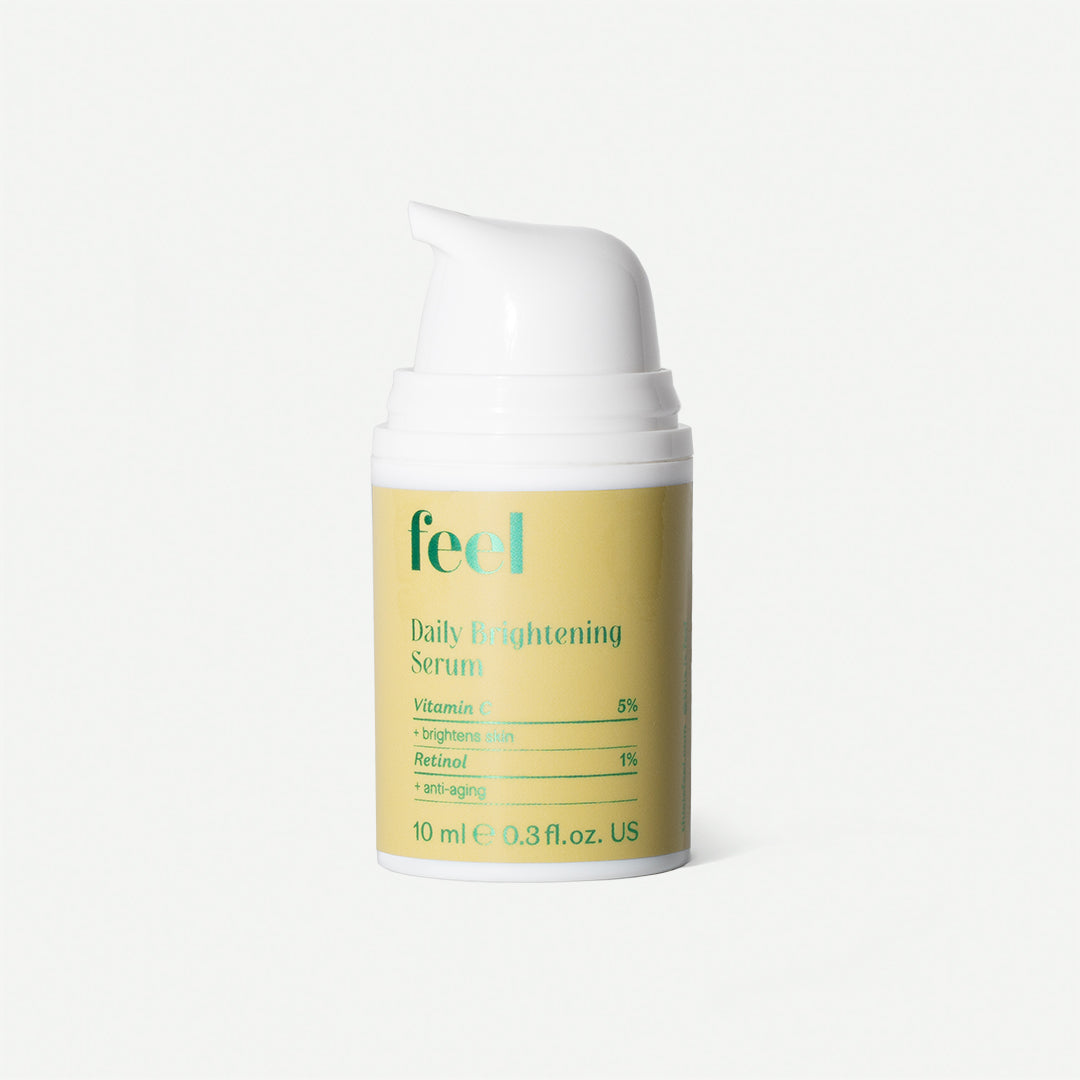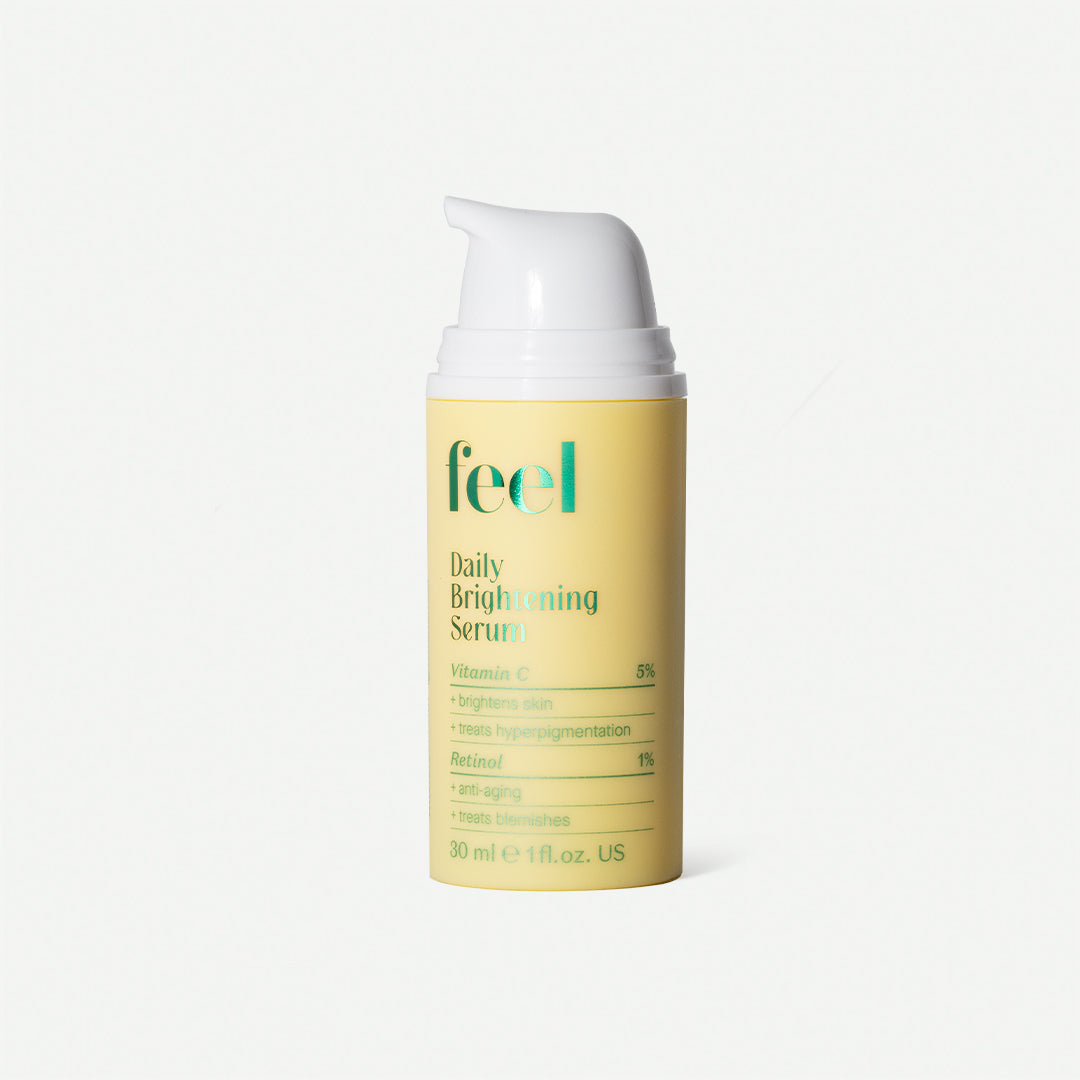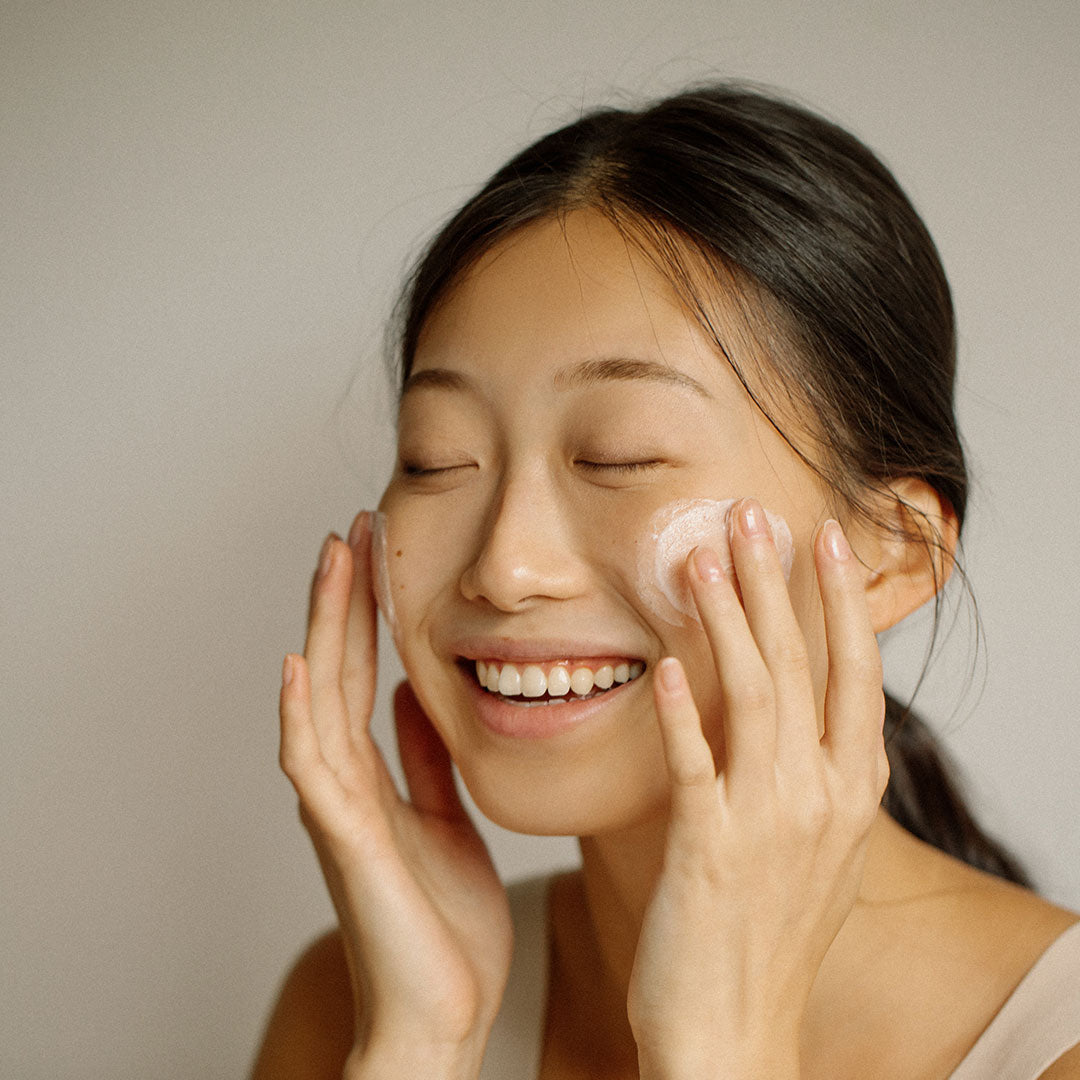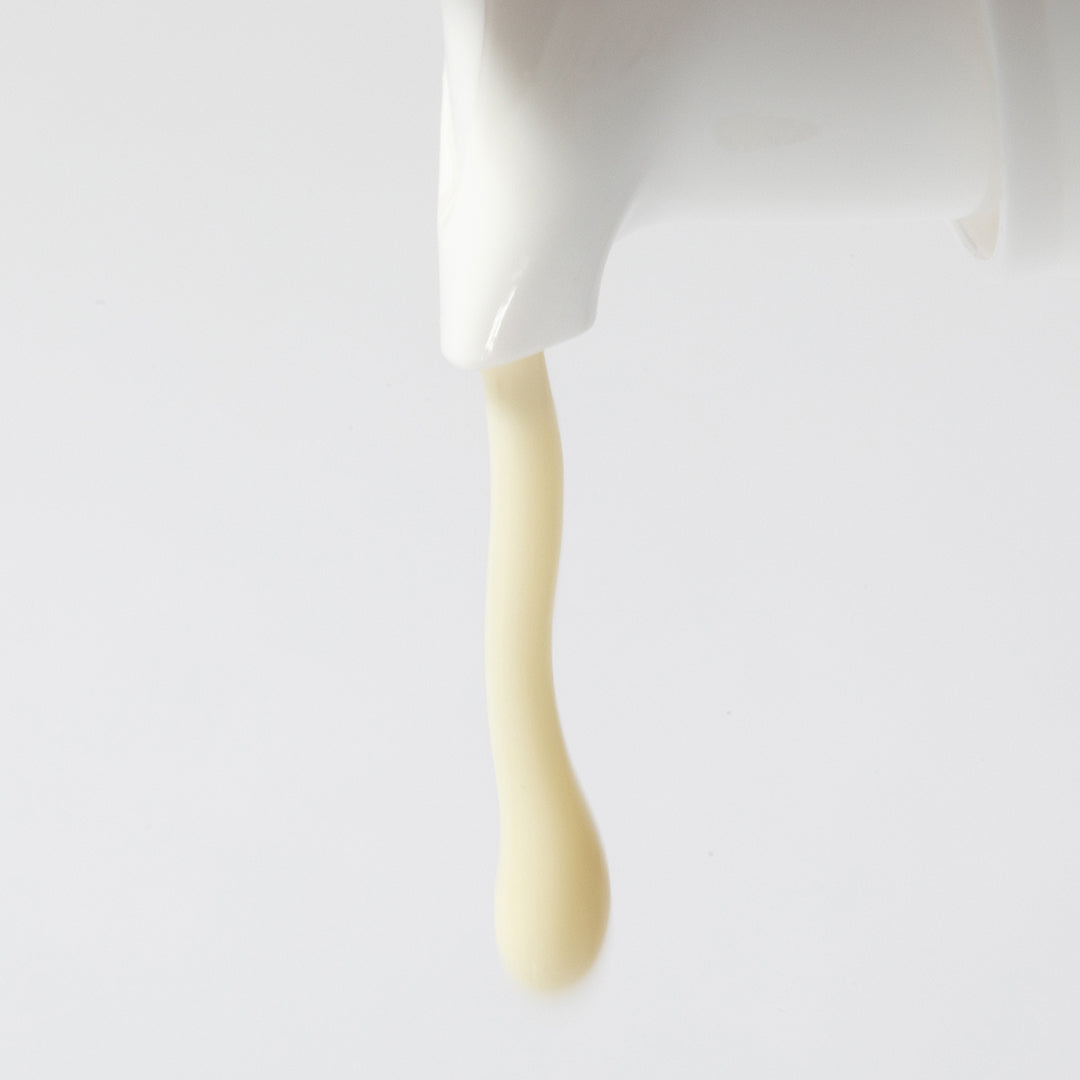 Get the right skincare for you. Vegan, Cruelty-Free, Clean.
Directions

Dull or beaten down skin that has suffered from seasonal wear will appreciate this daily serum. The formulation is designed to rescue skin that looks dull or tired, or is showing signs of visible ageing. Retinol + a non-oxidative form of Vitamin C are both proven age-defying catalysts for glowing skin and long-term skin health.
How To Use
Apply at night as the final step in your routine, before going to bed.
About This product
This product contains and optimal blend of Retinol + Vitamin C in a non-oxidative form.
Packaging
Airless pump made from 30% Post-Consumer Recycled Plastic (soon to be 100%). This packaging system was chosen in order to optimally dispense the product.
When to use
Usage Guidelines
For sensitive skin, try gradually integrating this product into your routine, due to potency, and discontinue use if a reaction occurs.
1% Retinol + 5% Vitamin C

A powerful blend of Retinol in clinical form along with Vitamin C in non-oxidative form, this Brightening Serum is guaranteed to have a powerful effect on your skin. Use nightly for powerful effects over time. This product is recommended for nighttime use, but may be suitable for daytime use for certain skin types as well.
Active Ingredient
Retinol is a derivative of Vitamin A that has a huge variety of benefits for your skin. It has tremendous anti-aging effects, and works against wrinkles, but it also brings pronounced anti-acne effects and works on brown spots too. Retinol can be the most effective daily active ingredient for many skin types, however it can also cause adverse reactions for some, so it should be added slowly and conservatively to your routine.
Full Ingredient List
Water, Ascorbic Acid (Vitamin C), Caprylic/Capric Triglyceride, Squalane, Propylene Glycol, Hydrogenated Ethylhexyl Olivate, Phenoxyethanol, Polyacrylate Crosspolymer-6, Caprylyl Glycol, Sodium Hydroxide, Bisabolol, Hexylene Glycol, Ethylhexylglycerin, Xanthan Gum, Allantoin, Tetrasodium Glutamate Diacetate, Hydrogenated Olive Oil Unsaponifiables, Sclerotium Gum, Lecithin, Pullulan, Sodium Hyaluronate, Aloe Barbadensis (Aloe Vera) Leaf Juice, Helianthus Annuus (Sunflower) Seed Oil, Glyceryl Stearate, Retinol, Cetearyl Glucoside, Sodium Ascorbate, Tocopherol